Browse free and open source ideas to inspire you.
Here you will find the building blocks to create engaging and interactive experiences in Decentraland. Any creator can customize these with complete creative freedom.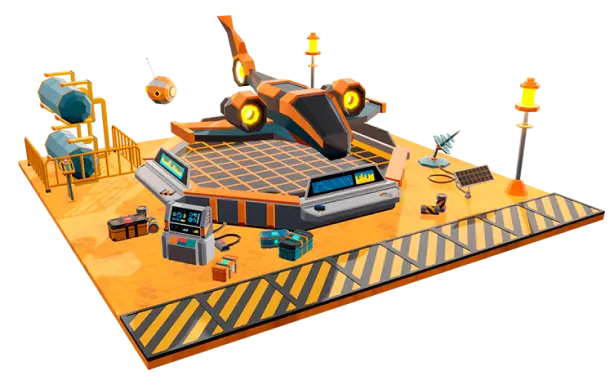 29 resources

CLEAR FILTERS
Basic Interactions
A simple example of each way in which players can use button events to interact with the scene. Each shape's color is activated by interacting with it in a different way.
Block dog
A simple AI character that randomly chooses what action to take: follow you, sit or remain idle. Tell it to sit or stand up by clicking it, or tell it to drink water by clicking its bowl.
Dance Floor
Combines animations, sound, and tiles on the floor that randomly change color to the beat.
Gnark
A character walks along a fixed path, using lerp over each segment of the path. If you approach it, it will switch states to yelling at you.
Hummingbirds
A new bird spawns every time you click a tree. Each bird moves on its own to random positions.
 1 filter active