Browse free and open source ideas to inspire you.
Here you will find the building blocks to create engaging and interactive experiences in Decentraland. Any creator can customize these with complete creative freedom.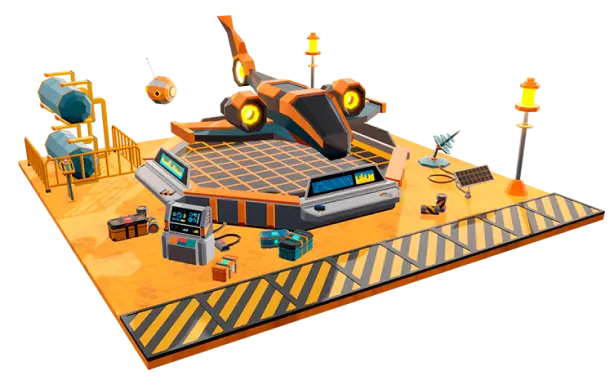 Quest: Prepare for Battle
A simple scene showing quests. Complete some basic actions like clicking on a cube and walking to a region in the scene. The quests server records your progress across sessions.
Quest: The drink of the gods
This scene shows a quest with multiple steps, branching steps, and tasks that include multiple actions. You must talk to NPCs and collect items, to fulfill all the objectives of the quest.
Mirror Puzzle
A puzzle scene where you have to push and rotate mirrors, so that they reflect a ray of light to the right place.
Push Box Puzzle
A puzzle scene where it's necessary to push boxes into a series of tiles to activate each.
Light Bounce Puzzle
A puzzle scene where you shoot light from an orb. The light bounces, you need to figure out how to hit all runes and activate them.